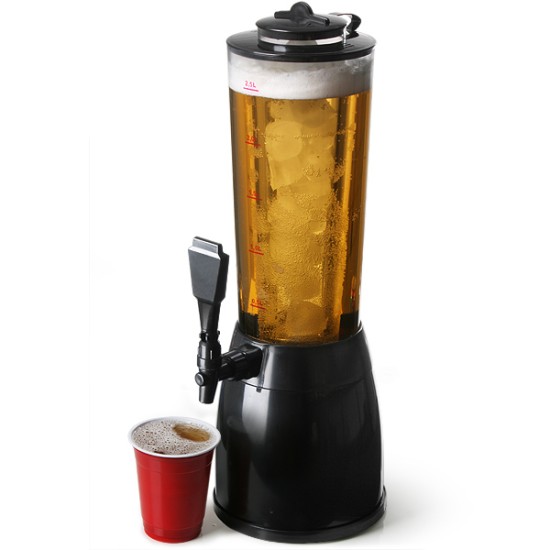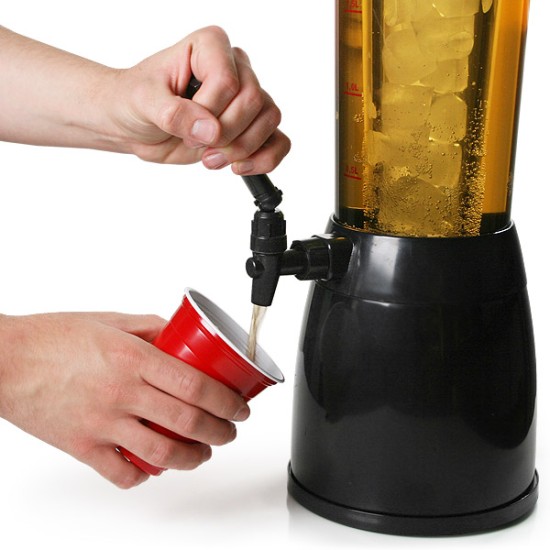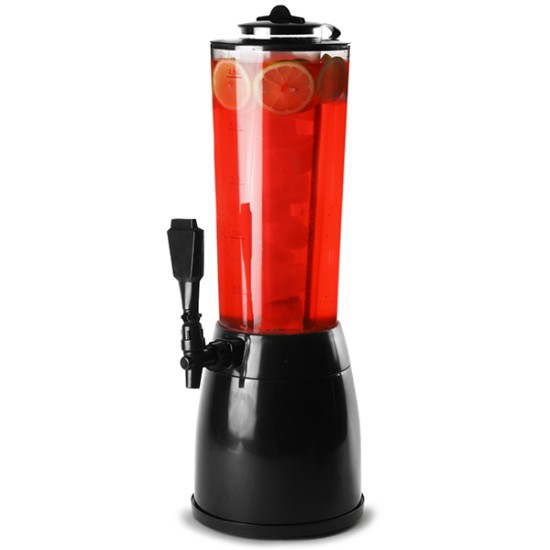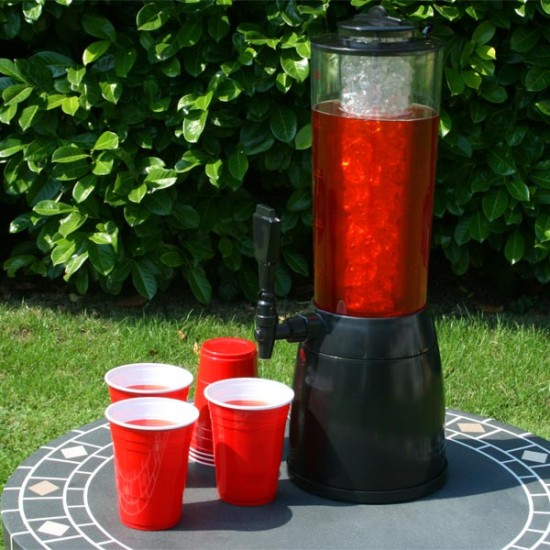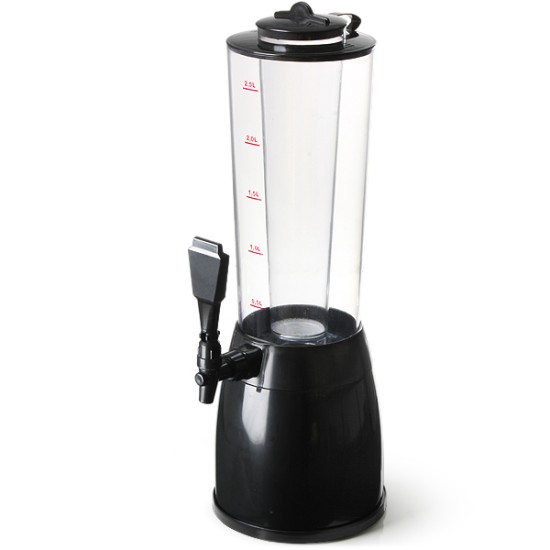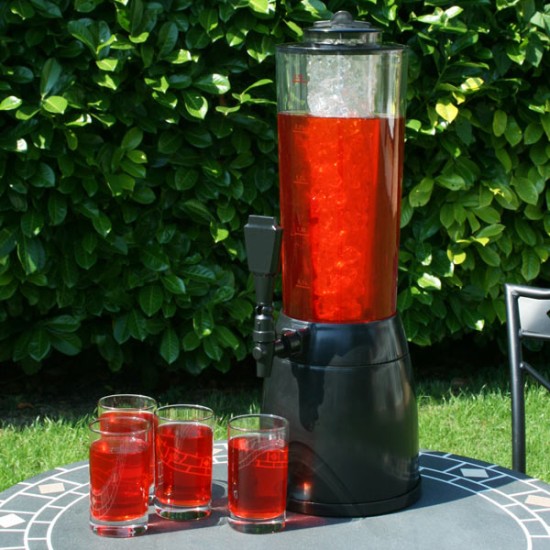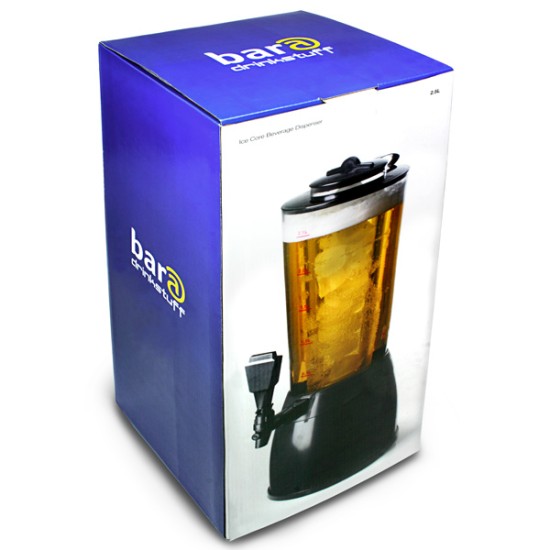 Dispenser Μπύρας & Cocktail με Θήκη για Πάγο 2.5ltr
It's all very well carrying around a pitcher at your party, but the contents will gradually get too warm to drink. The Ice Core Beverage Dispenser solves the worrying issue of warm beer with a detachable inner chamber that is ideal for filling with ice for chilled drinks all the time!

To help make things a bit more relaxing, the Ice Core Beverage Dispenser features a rotating base so no one has to get up from their chair to reach the tap - just spin the dispenser around to get your drink with the least of effort!

If you're not too worried about keeping your drink chilled constantly, the cooling chamber can easily be removed to make the most of the large storage capacity!
Please Note: The box of the Ice Core Beverage Dispenser states that the unit lights up, however this is a misprint.
The 100% authentic dispenser from the 100% authentic catering equipment shop- barwise.gr! All imports direclty from the UK. Beware of imitations.
Product Features:
• Beverage dispenser
• Removable cooler chamber keeps drinks cold
• Lined in 0.5ltr increments up to 2.5ltr
• Can be used with beer, cocktails or soft drinks
• Includes lazy-susan style rotating base
• Pull-tap handle
• Hand wash only