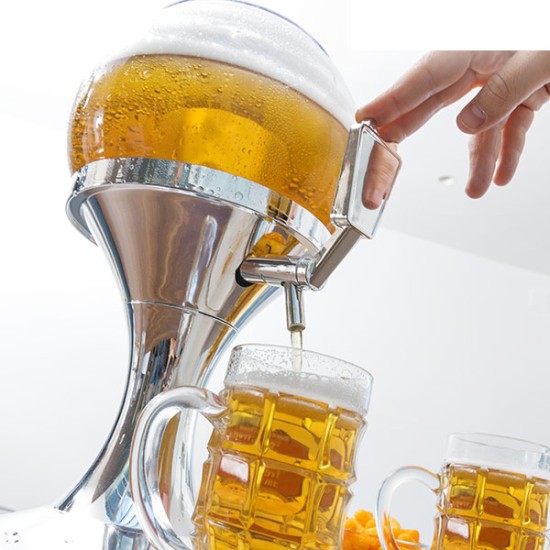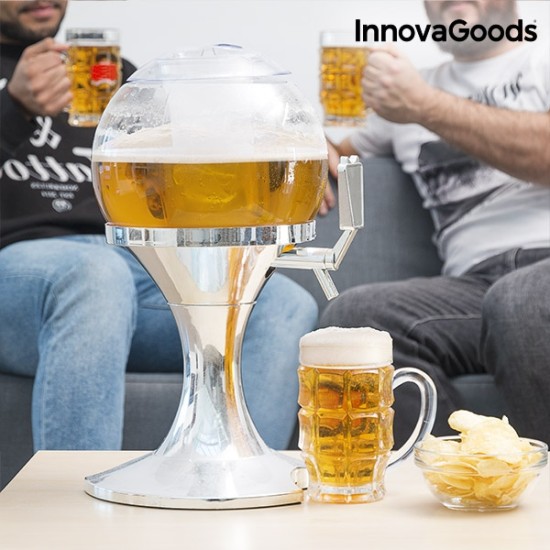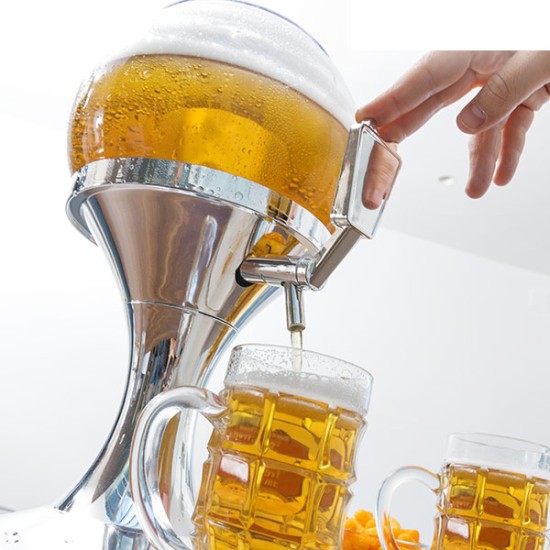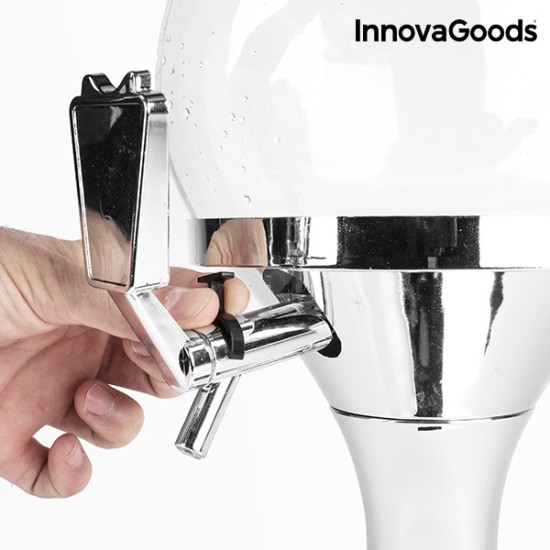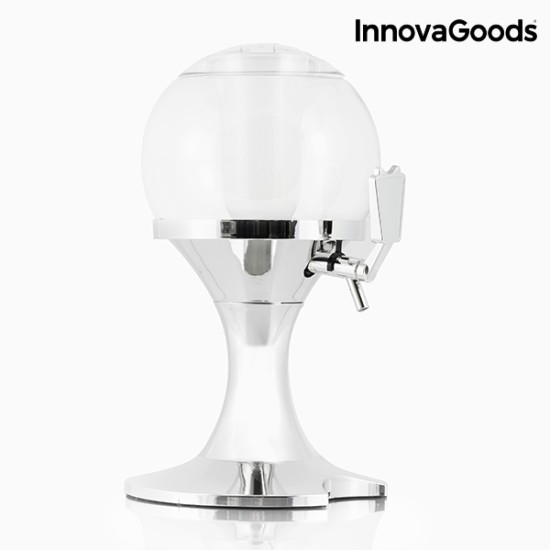 Dispenser Μπύρας & Cocktail με Θήκη για Πάγο 3.5lt
Help yourself to a refreshing beverage with the Drinks Orb Beverage Dispenser. The functional modern design of this dispenser makes it ideal for bringing out at your next party, BBQ or gathering with friends. This dispenser is also great for functions and events or tabletop use in your bar, allowing your customers to help themselves.
The contemporary orb shape of this dispenser makes it attractive to children and adults alike and it features an easy-pour tap making it suitable for all the family. Simply fill it with your favourite cold beverage such as juice, squash or a soft drink and allow the inner ice chamber to keep it cool without diluting the drink. If you're hosting a party or BBQ for adults, this dispenser is great for beer, cocktails and punches.
Please Note:
Not suitable for hot drinks.
The 100% authentic dispenser from the 100% authentic catering equipment shop- barwise.gr! All imports direclty from the UK. Beware of imitations
Product Features:
• Cold beverage dispenser
• Holds 7 pints
• Removable ice chamber keeps drinks cold
• Not suitable for hot drinks
• Hand wash only
• Easy-pour tap
• No motorized parts
• Easy-clean design
• Modern orb design
• Won't dilute your drink
• Suitable for soft drinks, beer, cocktail punch and juice
• Ideal for parties, BBQs, functions, bars, events and festivals
• Base & Tap Material: ABS plastic
• Orb Material: Polyethylene plastic
• Lid Material: Polystyrene plastic
• Ice Container Material: Polypropylene plastic
• Spirit volume: 3,5 L
• Ice volume: 0.5ltr