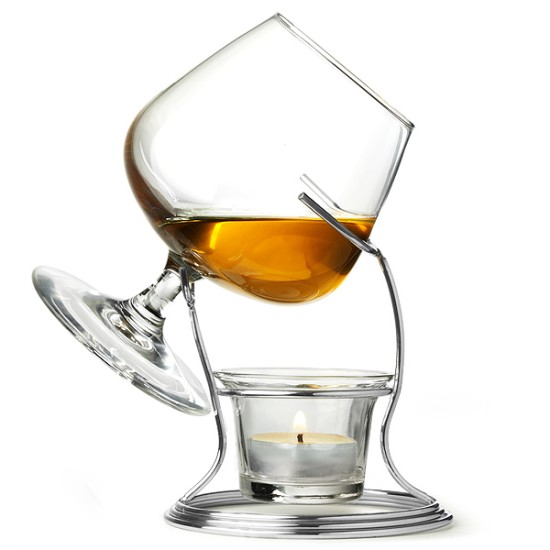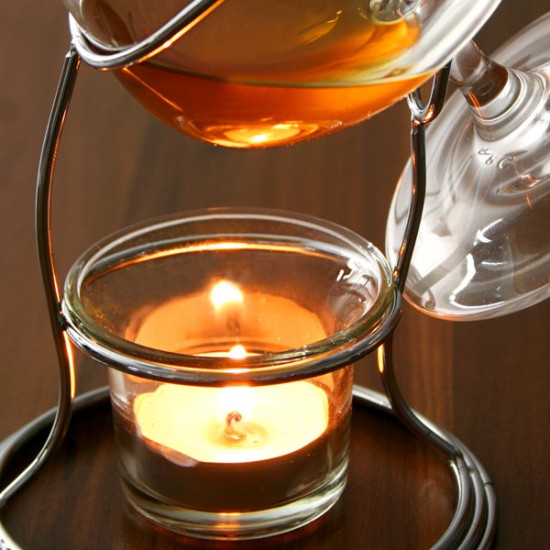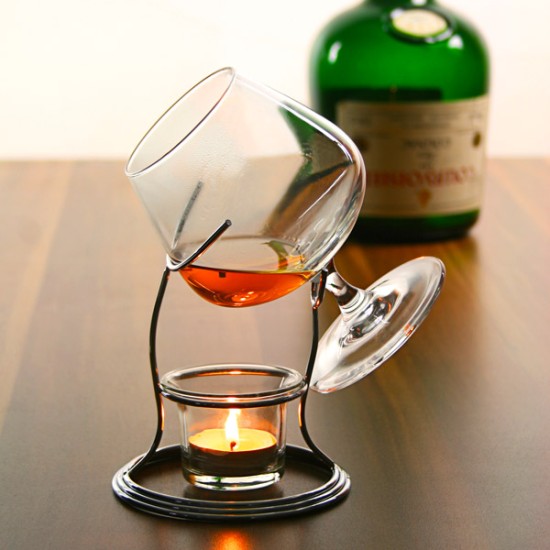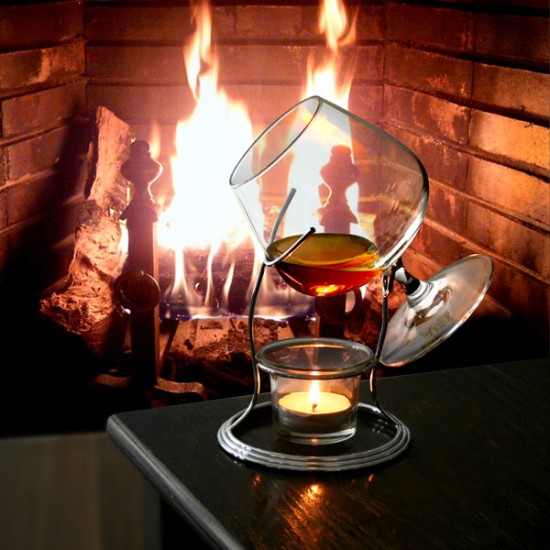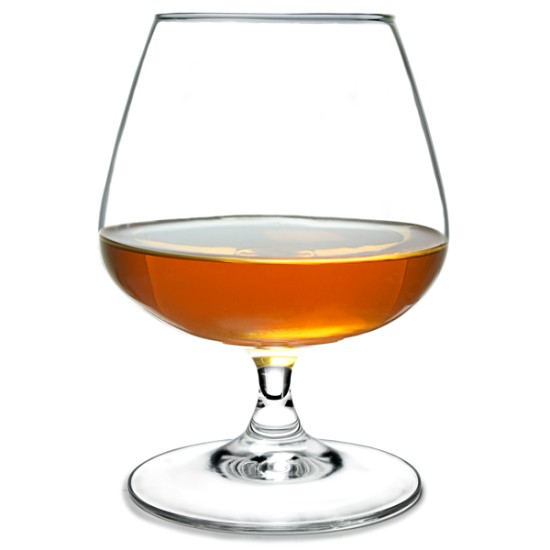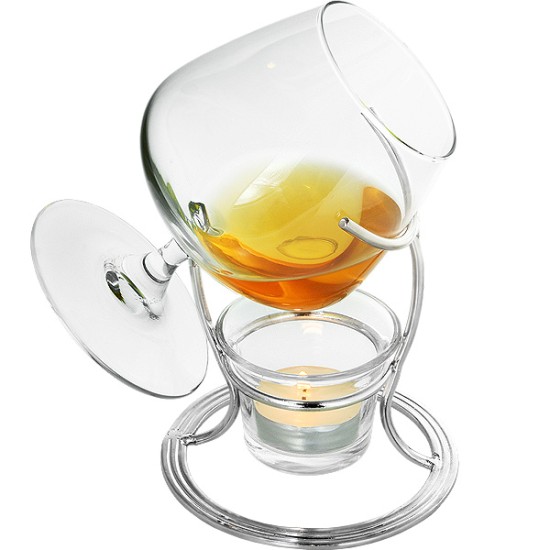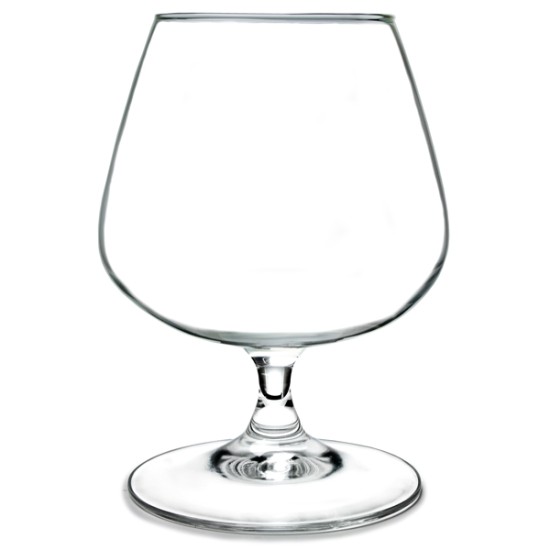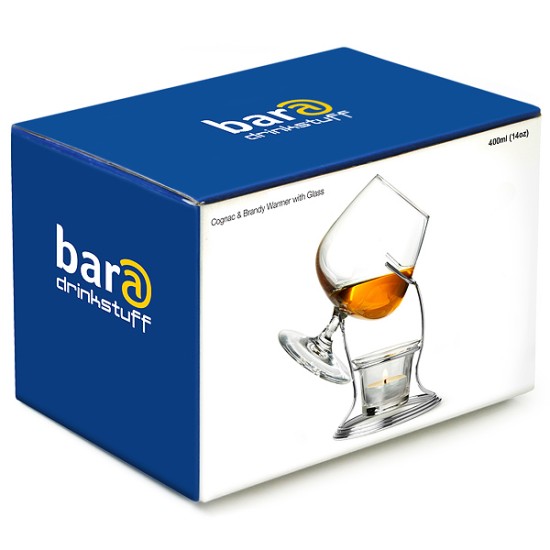 Πολυτελές Cognac & Brandy Warmer 400ml
Ah, brandy, the drink of connoisseurs. It is only right and proper that such a warming, medicinal, aromatic liqueur should be enjoyed in the most upstanding of environments. The ambassador's residence perhaps - in front of bay windows with the full moon framing you as you cradle the glass in your hand...
Failing that, your living room will do!

In times of yore, the temperature of the hand was used to warm the glass, releasing the brandy fumes that give the drink its added excellence. Now, all you need is this silver plated brandy warmer, which comes complete with its own top quality brandy glass!

Simply light the provided tealight and place it in the glass cradle under in the frame, then place your brandy glass over the top to heat it appropriately.

This product is sure to appeal to brandy lovers everywhere, and is an excellent starting point for the inexperienced, or virgin brandy drinker.