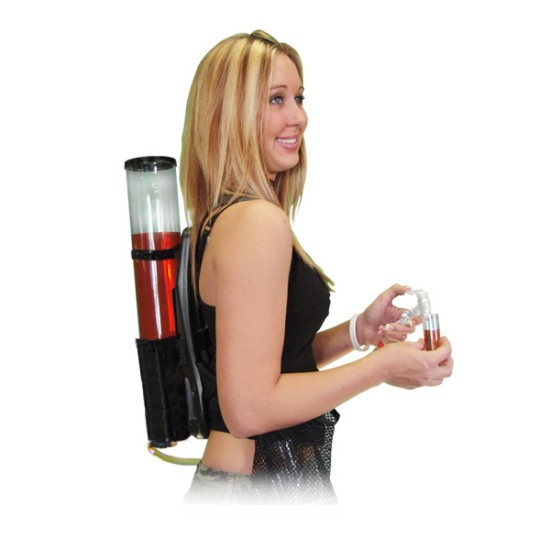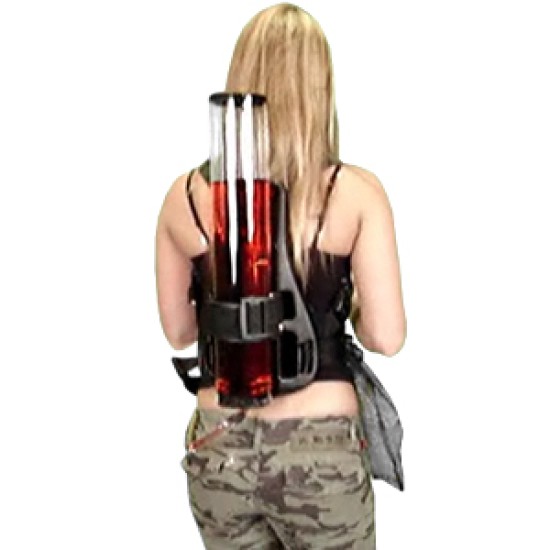 Dispenser Μπύρας & Cocktail Πλάτης 3lt
Parties are rarely rated with the term "legendary"; more often than not the host will have to pull off something extraordinary to excite the guests into such a fever that they will be talking about that fabled night for weeks to come!

If you're looking to host a party or event that will imprint itself in the memories of your guests, then the Backpack Drinks Dispenser is certain to be the ideal drink accessory to keep people happy throughout the night!

This most excellent drink dispenser has taken the classic Beer Tower design and has ingeniously turned it into a portable, wearable piece of smile inducing drinkware! Simply fill this giant 3ltr tube with your favourite beverage, strap it to your back and be the most popular person at the party as you serve drinks with ease!

With an ergonomic design, this backpack might not be able to hold all your camping equipment, but it can hold up to 3 litres of your favourite beverage! Simply use the attached tap to dispense your stored liquid, and use the net holster to store all your glasses for easy and quick serving!
Product Features:
• Backpack beer dispenser
• 3ltr capacity
• Perfect for parties, festivals, events and trade shows
• Gravity-fed hand tap
• Cup holster included
• Ergonomic design
• Shoulder and waist straps